Why Was My Social Security Disability Claim Denied?
Your Social Security disability claim will be denied if you do not meet Social Security's medical as well as non-medical criteria.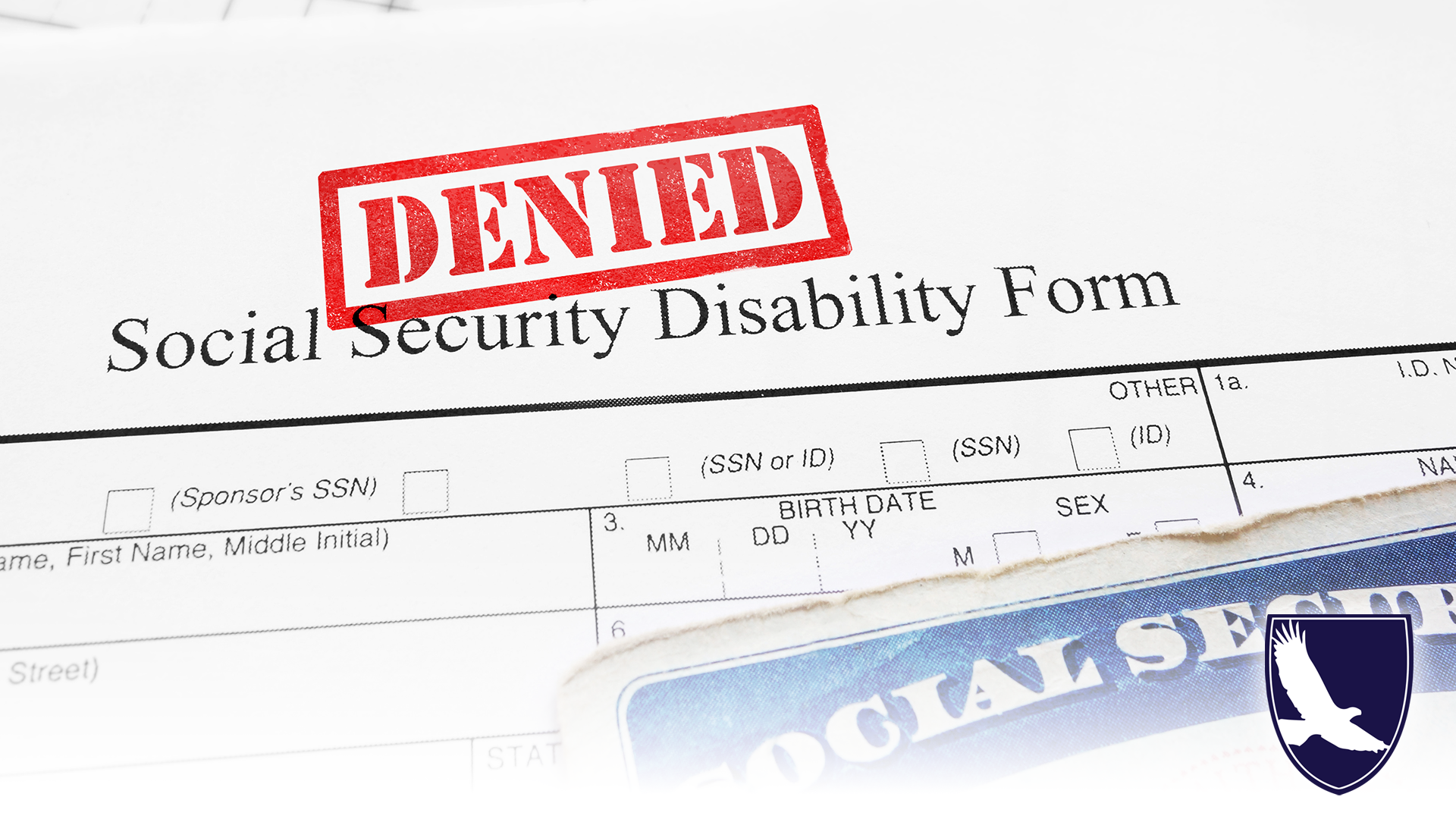 While you may be unable to work due to your medical conditions, if you do not meet Social Security's medical and non-medical (technical) requirements, your claim will be denied. A technical denial states, without considering your medical conditions, you do not qualify to receive benefits under Social Security's rules.
To qualify for either Social Security Disability Insurance (SSDI) or Supplemental Security Income (SSI), you cannot be working above a "Substantial, Gainful Activity" (SGA) level of $1,090 per month (pre-tax). In any month in which you work above this level, you are not eligible to receive SSDI or SSI benefits.

Depending on whether you are applying for SSDI or SSI, additional technical rules apply.


SSDI Technical Requirement
To qualify for SSDI, you must have enough work credits. Generally, this means you must have worked 5 of the 10 years immediately preceding your alleged onset date (AOD), or the date you became medically disabled. For example, if someone worked from 1990 – 2005 and became medically disabled in 2013, they are not eligible for SSDI because they did not work 5 years during the preceding 10 year period (2003-2013). No other prior work history is relevant to a disability claim!


SSI Technical Requirements
SSI is a need-based program that has strict income and resource limits. For example, if you are single, your total assets and resources (aside from one primary car and home) must add up to less than $2,000. If you are married, the amount is increased to $3,000. This includes (but is not limited to) checking, savings, and retirement accounts, stocks and bonds, and land or property owned.

Household earned and/or unearned income is also taken into consideration. The federal benefit rate (FBR) determines income limits as well as federal monthly payments for SSI. The current FBR is $733 for individuals and $1,100 for couples. This rate adjusts annually and includes wages earned from work as well as "unearned" income from child support, alimony, pensions, etc. (Unearned income refers to money you are receiving but are not working for.)

Whether you have children (and how many), state supplements, and spousal income also impacts your allowable income, assets and resources. For more detailed information regarding Social Security's non-medical requirements and your eligibility for SSI payments, contact us now for a free consultation.

If you receive a technical denial based on the above information, and the information provided is correct, there is no reason to file an appeal. Unless an error was made in the evaluation of your work credits, your household income/assets/resources was calculated incorrectly, or SSA was missing important documents or information, a technical denial means just that- you technically do not qualify to receive Social Security Disability Benefits.


Medical Denials
Once you have been "technically" approved for Social Security Disability benefits, you must also meet their medical criteria. Social Security defines being disabled as the inability to engage in substantial gainful activity (SGA) due to a medically-determinable physical or mental impairment(s) that has lasted or is expected to last for a continuous period of at least 12 months or result in death.

If your disability is not expected to last at least 12 months, or if it is determined your conditions are not severe enough, you will receive a denial based on your medical conditions.

Click here for more information on the 5-Step Sequential Evaluation Process used to determine your eligibility.


Share via:
HIRE AMERICA'S DISABILITY EXPERTS NOW
If you need disability benefits, hire Quikaid now. You will not regret it. We will do everything possible to get your claim approved. Sign our contract now online, or fill out our Free Case Evaluation, so we can start the process of getting you approved for benefits! You have nothing to lose, and everything to gain.
The time to get started is NOW!
Hire America's Disability Experts® Now