Social Security Disability Insurance vs. Supplemental Security Income
Both programs are administered by the Social Security Administration; they have much in common, but there are many differences, too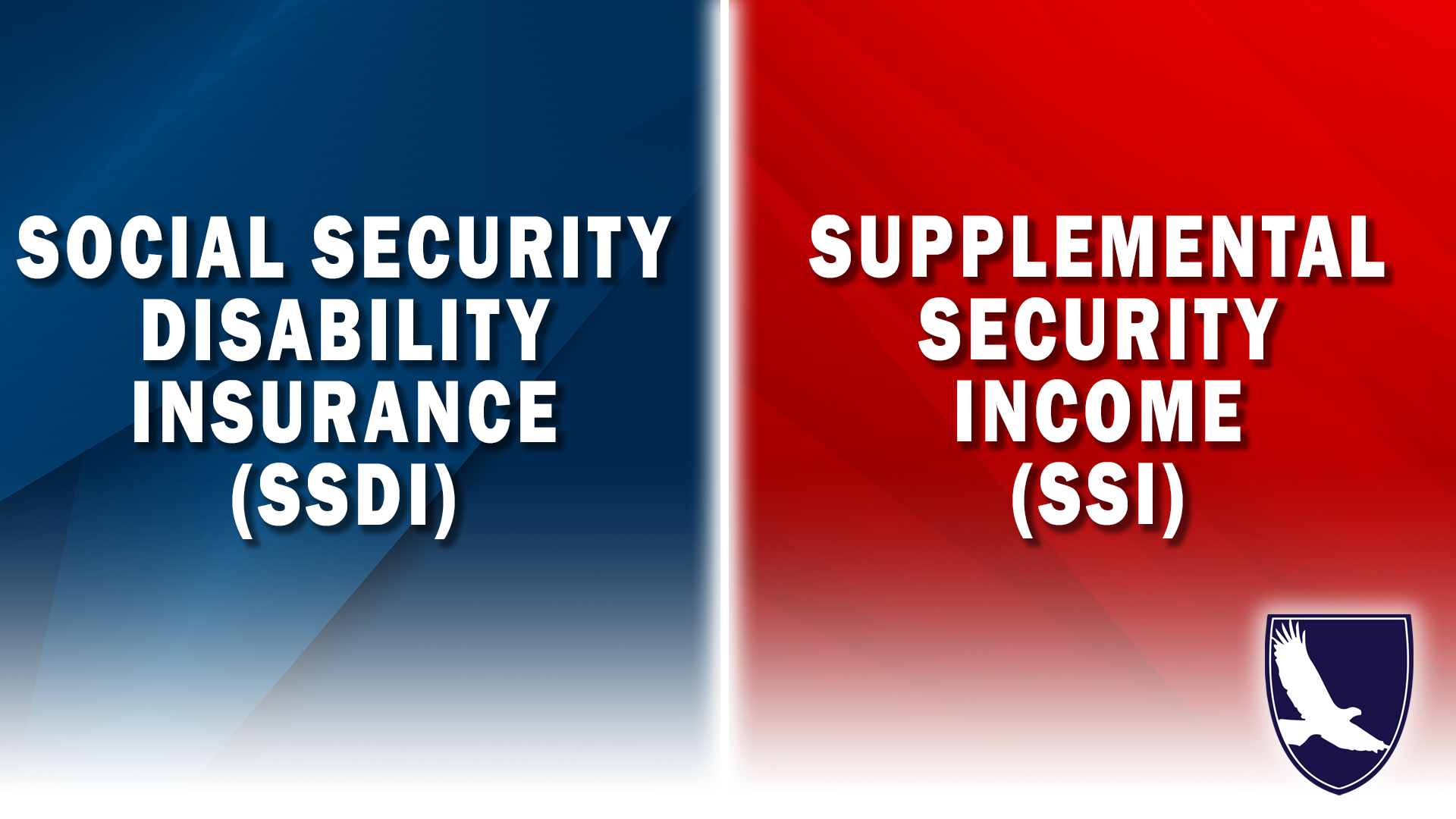 Here Are the Similarities Between SSDI and SSI
Here Are the Differences Between SSDI and SSI
SSDI eligibility is based on work credits. If you have worked 5 of the previous 10 years, you generally meet the non-medical eligibility requirements;
SSI has nothing to do with work credits! Work credits are not a requirement of this program;
The amount you receive under SSDI is based on the strength of your work history, and can exceed $2,500 per month;
The amount you receive under SSI is the same throughout the country – currently $733 per month (plus some states have modest supplements to this amount, generally $10 or $20 per month);
Eligibility for SSDI includes eligibility for Medicare 24 months following your date of entitlement to SSDI benefits;
Eligibility for SSI includes eligibility for Medicaid starting on the date of your Initial Application for disability benefits;
Your date of entitlement to benefits under SSDI is 5 months following your established onset date;
Your date of entitlement to benefits under SSI is generally the month following the month in which your claim was filed, assuming the decision is fully favorable (as opposed to partially favorable).


These programs are complex and require professional expertise
These programs are complex, so they require expert understanding to successfully navigate. If you would like a free evaluation and detailed explanation regarding these two programs, contact us now.


Share via:
HIRE AMERICA'S DISABILITY EXPERTS NOW
If you need disability benefits, hire Quikaid now. You will not regret it. We will do everything possible to get your claim approved. Sign our contract now online, or fill out our Free Case Evaluation, so we can start the process of getting you approved for benefits! You have nothing to lose, and everything to gain.
The time to get started is NOW!
Hire America's Disability Experts® Now