Should I Appeal If I Receive An Unfavorable Decision?
We generally do not recommend filing an appeal to the Appeals Council. Doing so only makes sense if the disability Judge made a specific and material error.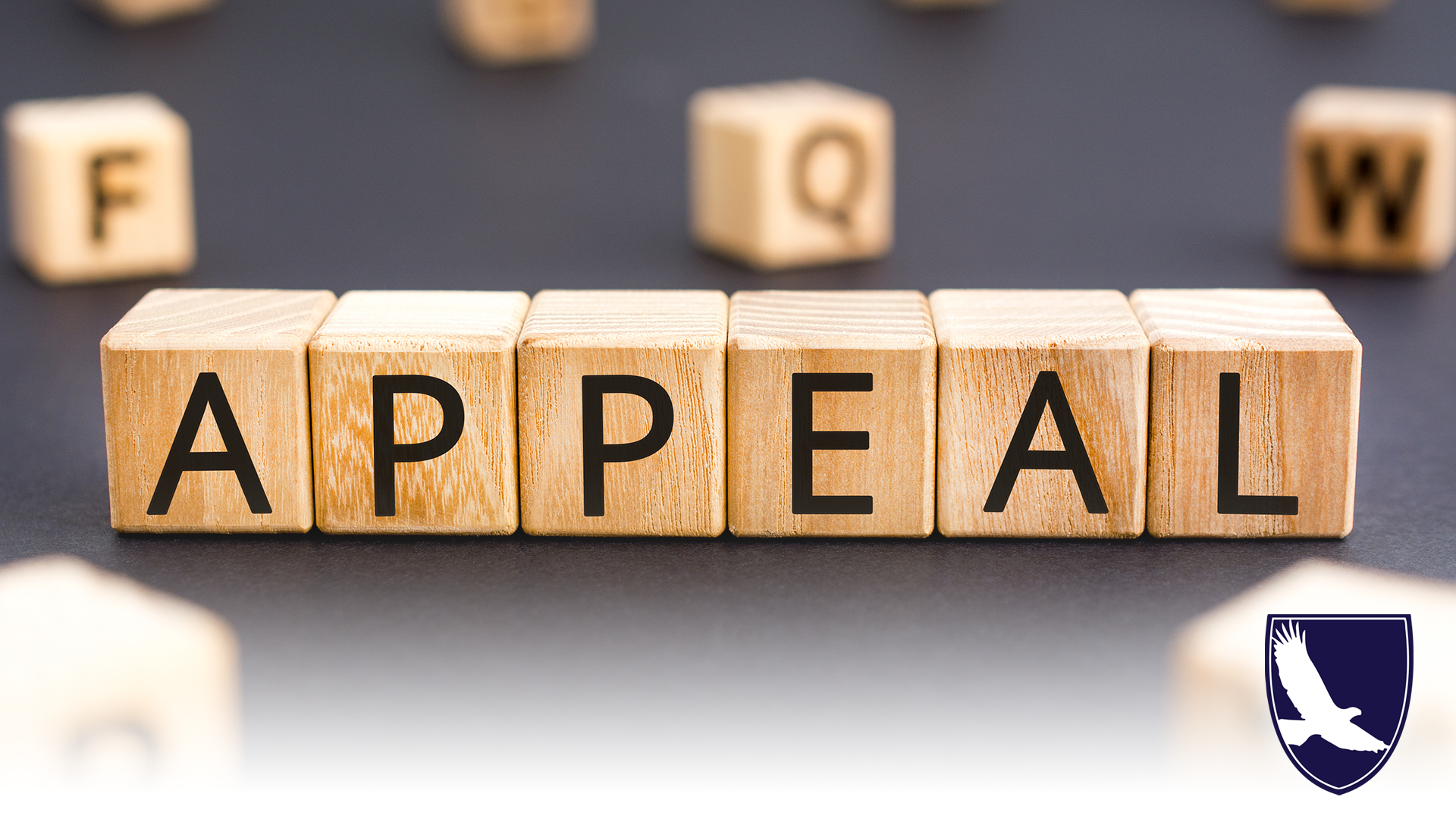 If you receive an Unfavorable decision from an Administrative Law Judge following your disability Hearing, you have three options: give up, file a new claim, or appeal your recent denial to the Appeals Council.
What is the Appeals Council?
The Appeals Council, comprised of Administrative Appeals Judges, Appeals Officers, and support personnel, is responsible for reviewing disability cases for the entire country. The Appeals Council headquarters is located in Falls Church, Virginia.
What happens at the Appeals Council?
Once your appeal or request for review is received, the Appeals Council will review the administrative law judge's (ALJ) decision and decide if the decision is adequately supported. Did the ALJ make any clerical errors? Did he or she consider all relevant medical records? This process can take up to two years to complete.
During this time, new medical records will only be considered if dated prior to your hearing decision. Even if the Appeals Council personally disagrees with the judge's decision, the decision will not be overturned if it can be validated based on provided evidence.
Things to look for in your decision
When reviewing your unfavorable decision and considering filing a request for review, specific aspects must be missing or incorrect in order to justify appealing to the Appeals Council:


Did the ALJ ignore important medical conditions, medications, side-effects, or specific medical evidence?
Were medical records incomplete or insufficient? In other words, did the ALJ have enough information regarding your conditions in order to make a decision?
Did the ALJ ignore the opinion of a supporting doctor? This can include the information presented on a Medical Source Statement (MSS) or Residual Functional Capacity (RFC) report.
Was a Vocational Expert (VE) present?
Did the ALJ ask the VE appropriate questions based on your RFC?

If your case is currently pending at the Appeals Council, or you are considering appealing to the Appeals Council, contact us now. We will provide a free case evaluation and determine the best route to continuing your pursuit of disability benefits.


Share via:
HIRE AMERICA'S DISABILITY EXPERTS NOW
If you need disability benefits, hire Quikaid now. You will not regret it. We will do everything possible to get your claim approved. Sign our contract now online, or fill out our Free Case Evaluation, so we can start the process of getting you approved for benefits! You have nothing to lose, and everything to gain.
The time to get started is NOW!
Hire America's Disability Experts® Now